I'M NOT DEAD YET!!!
SOME NEW GEAR...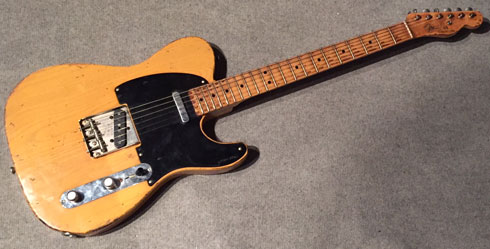 NEW 1950 BROADCASTER...with newer parts even more realistic!
A BASS...

1951 PRECISION....GOD HELP ME!!
AND MORE...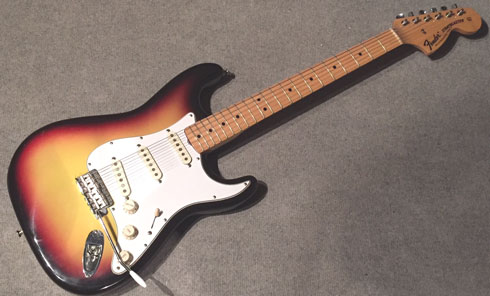 1968 Strat....on a Japan made base!
ARLINGTON 2014 INTERNATIONAL GUITAR SHOW!!!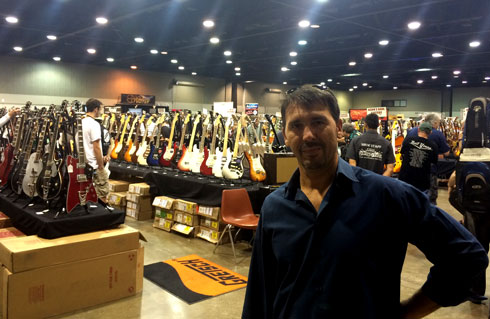 Arlington, Tx, oct.18-19, 2014
TO SEE SOME PICS, CLICK HERE!!
TO SEE PICS FROM THE 2013 EDITION, CLICK HERE!
NEW STUFF!!!!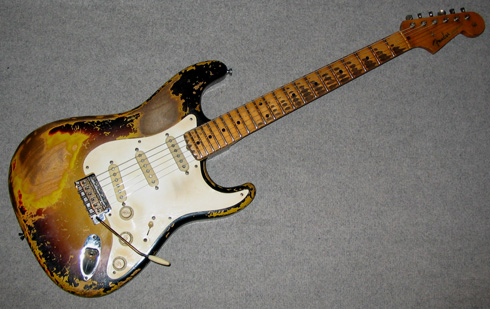 1958 HARD RELIC Strat!!! ...stunning!!!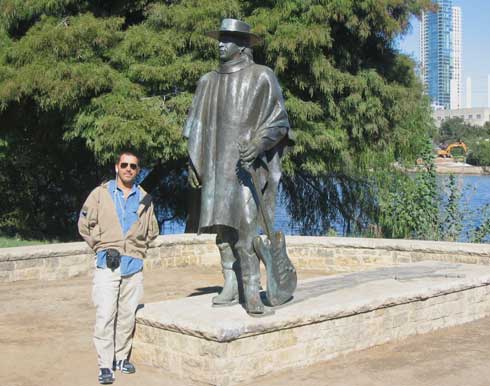 SRV remembrance Memorial, Riverside Austin, TX....oct.2013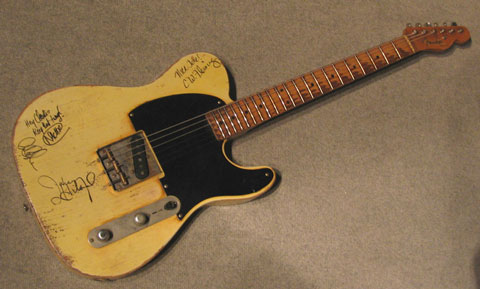 Just rebuild : '52 Esquire signed by authorities!!!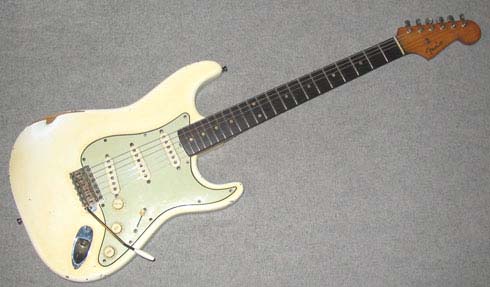 ORIGINAL 1962 STRAT....OW REFINISHED BY VINTAGE CORNER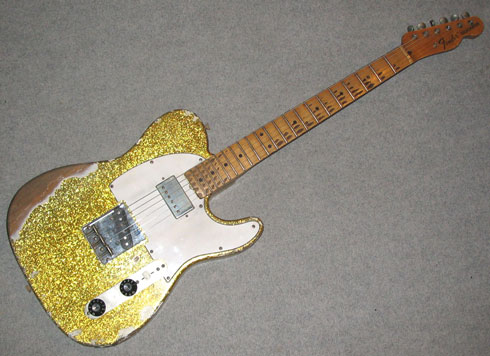 HELL OF A JOB!!! Finally I made it, but I won't ever try to do it again, I swear!! Repro Relic 1969 Gold Sparkle Telecaster!!! (...I kept findind glitter in my ( Y ) for almost 4 months...)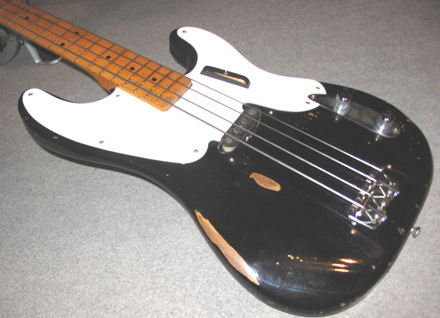 1956/57 Relic Precision Bass in black!!! I love that bass...
LOT OF NEW STUFF IN THE "OFFERS" SECTION!!!
...P - BASSES....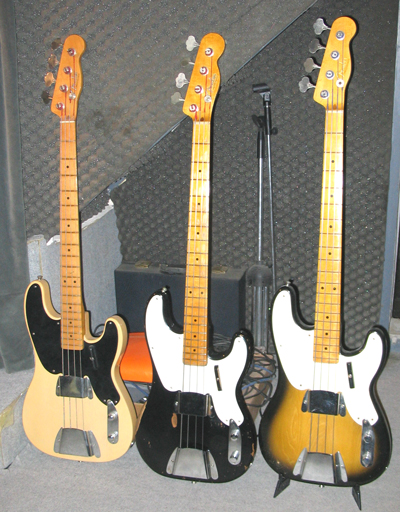 ............!
QUALITY MATTERS:CLICK HERE TO FIND OUT WHY VINTAGE CORNER IS ALWAYS THE TOP CHOICE!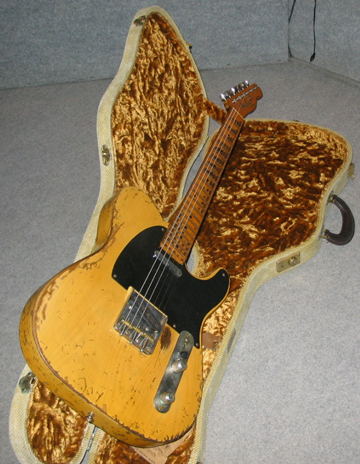 DEADLY IMPORTANT!!!
Do you have a GUITAR you'd like to get a RELIC LOOK?
click here
WARNING!
MORE RELIC OFFERS HERE

WILL CONSIDER PARTIAL TRADE ON A VERY SMALL RANGE OF ITEMS

THE TRIPTIC OF FEAR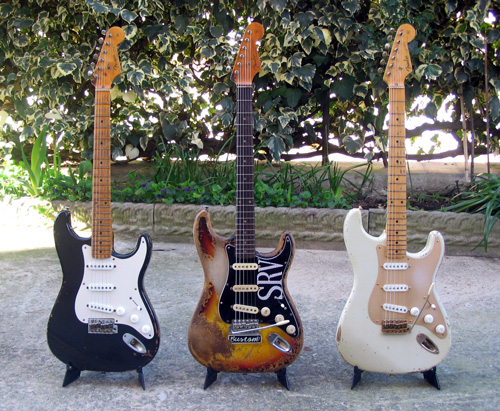 BLACKIE, FIRST WIFE & 0001

BLACKIE
FOR DETAIL'S PICS CLICK HERE
join the HOLY LODGE: click here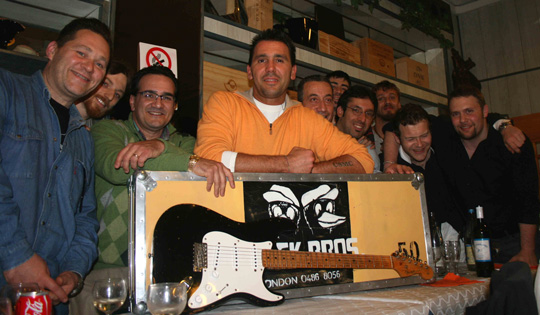 EXAUSTED GUITARISTS' HOLY LODGE GALA DINNER, VIAREGGIO, NOV.7th,2008
sorry: nothing to share with the guitar world, but right now I really miss GILLES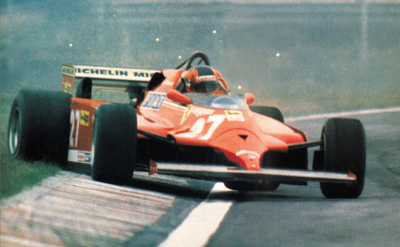 HERE IS ANOTHER WONDERFUL TRIBUTE!
LOOK AT THIS! PLEASE LOOK AT THIS AND GET AMAZED!
THIS IS A STUNNING SHOW!
CANADA 1981, THIRD AT FINISH UNDER THE RAIN!
NEWS AND UPDATES: Friends, Claudio, Real Vintage, Custom, Jobs, and more..


FINALLY THE DALLAS 2008 PICS!!! NEW PAGE ADDED: click here
FOR THOSE WHO DIDN'T SAW DALLAS 2007 SHOW PICS YET

MORE UPDATES ON THE WAY!!! STAY TUNED!