NEW STUFF!!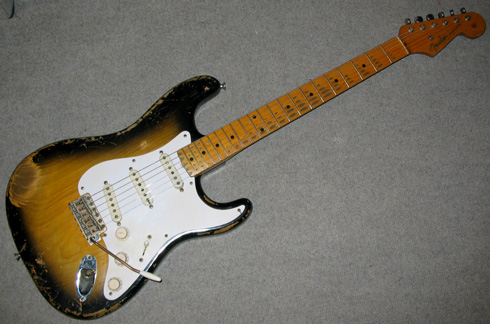 ...just in from a long trip...55 RELIC STRAT...sole piece swamp ash body, light and... amazing tone!!
ARLINGTON 2014 INTERNATIONAL GUITAR SHOW!!!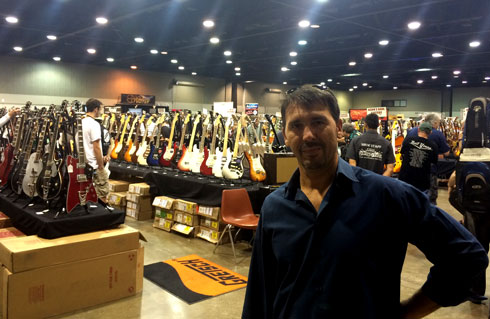 Arlington, Tx, oct.18-19, 2014
TO SEE SOME PICS, CLICK HERE!!
TO SEE PICS FROM THE 2013 EDITION, CLICK HERE!
Replica BROADCASTER 1950 FOR SALE!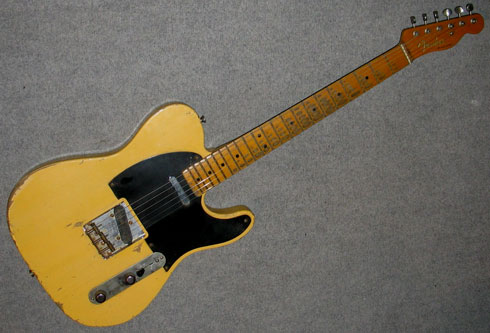 ask for infos!! ;)
NEW STUFF!!!!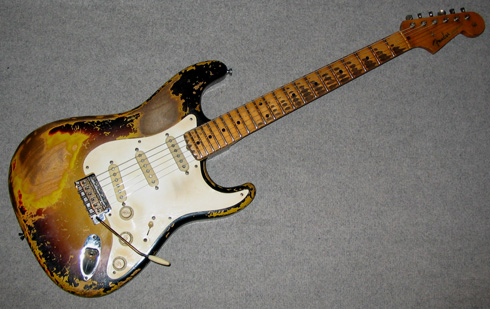 1958 HARD RELIC Strat!!! ...stunning!!!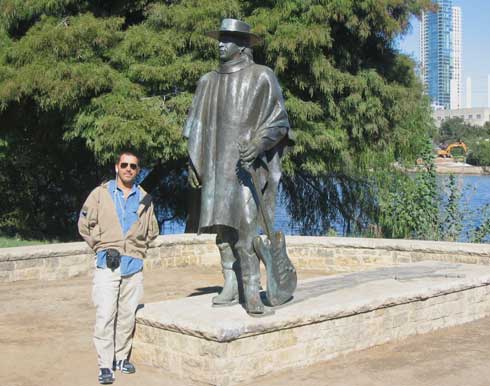 SRV remembrance Memorial, Riverside Austin, TX....oct.2013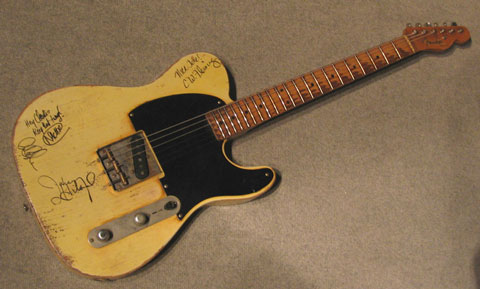 Just rebuild : '52 Esquire signed by authorities!!!
...FRIENDS...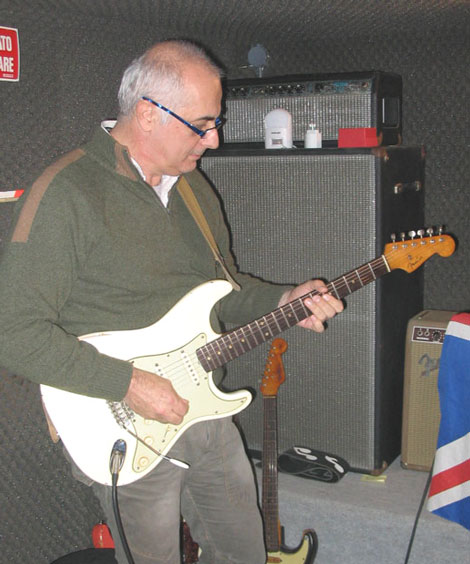 Massimo Biagini testing his just refinished 1962 strat...
...and here it is!!!!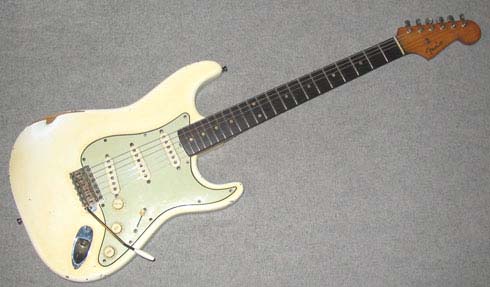 MORE FRIENDS (..and axes..) ON STAGE!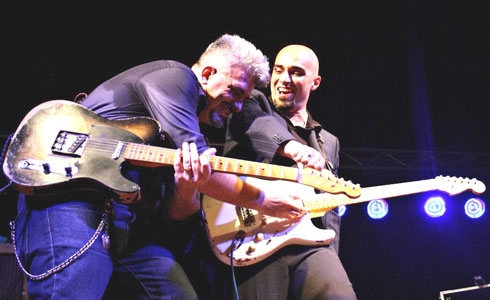 Diego Geraci and Umberto Porcaro: a full vintage corner equipped duo, just have a lot of fun on stage!!!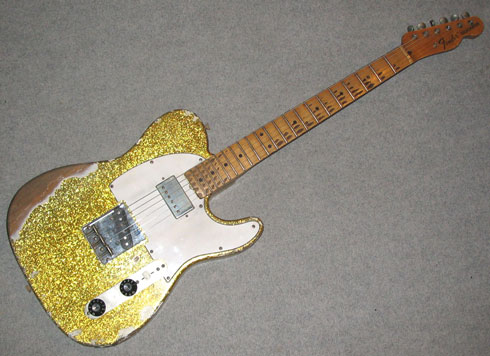 HELL OF A JOB!!! Finally I made it, but I won't ever try to do it again, I swear!! Repro Relic 1969 Gold Sparkle Telecaster!!! (...I kept findind glitter in my ( Y ) for almost 4 months...)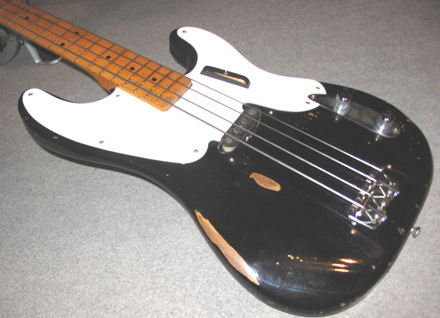 1956/57 Relic Precision Bass in black!!! I love that bass...
LOT OF NEW STUFF IN THE "OFFERS" SECTION!!!
...P - BASSES....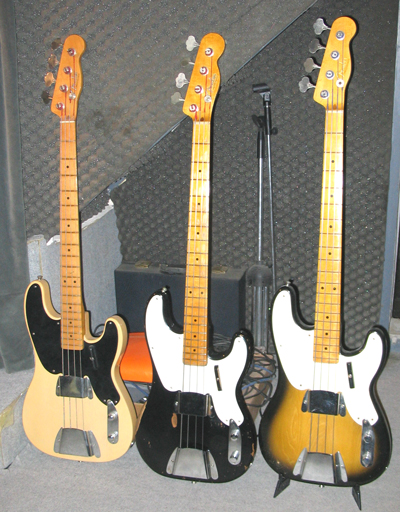 ............!
QUALITY MATTERS:CLICK HERE TO FIND OUT WHY VINTAGE CORNER IS ALWAYS THE TOP CHOICE!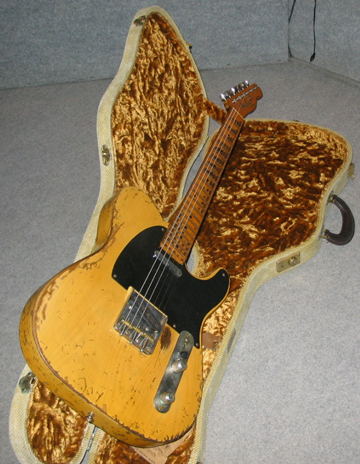 DEADLY IMPORTANT!!!
Do you have a GUITAR you'd like to get a RELIC LOOK?
click here
WARNING!
MORE RELIC OFFERS HERE

WILL CONSIDER PARTIAL TRADE ON A VERY SMALL RANGE OF ITEMS

THE TRIPTIC OF FEAR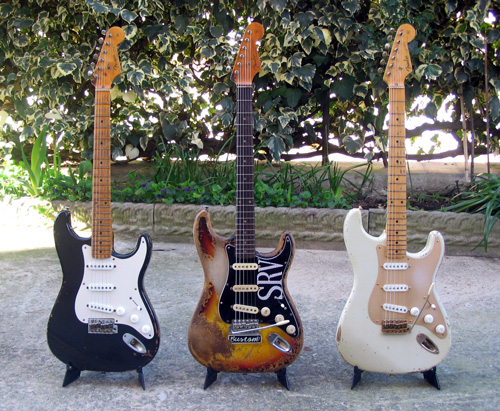 BLACKIE, FIRST WIFE & 0001

BLACKIE
FOR DETAIL'S PICS CLICK HERE
join the HOLY LODGE: click here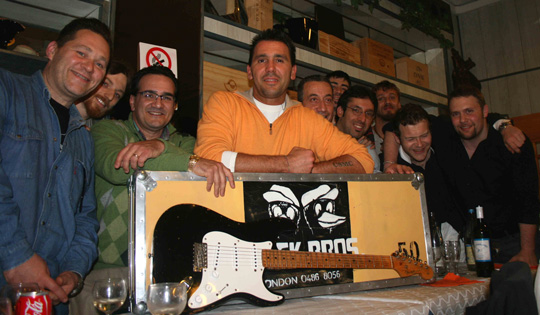 EXAUSTED GUITARISTS' HOLY LODGE GALA DINNER, VIAREGGIO, NOV.7th,2008
sorry: nothing to share with the guitar world, but right now I really miss GILLES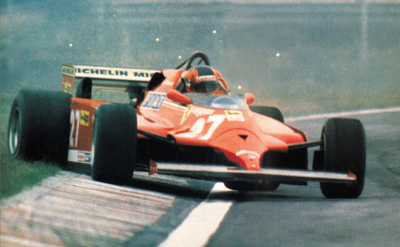 HERE IS ANOTHER WONDERFUL TRIBUTE!
LOOK AT THIS! PLEASE LOOK AT THIS AND GET AMAZED!
THIS IS A STUNNING SHOW!
CANADA 1981, THIRD AT FINISH UNDER THE RAIN!
NEWS AND UPDATES: Friends, Claudio, Real Vintage, Custom, Jobs, and more..


FINALLY THE DALLAS 2008 PICS!!! NEW PAGE ADDED: click here
FOR THOSE WHO DIDN'T SAW DALLAS 2007 SHOW PICS YET

MORE UPDATES ON THE WAY!!! STAY TUNED!