the HOLY LODGE OF EXAUSTED GUITARISTS
established 2002, the Holy Lodge achieves the leading rule of the guitar on the mortal world, well accompanied with rivers of wine and delicious courses.
LAST GREAT MEETING: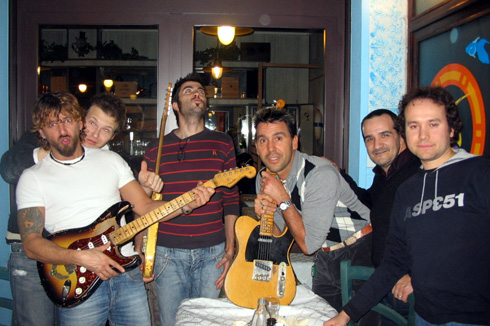 EXAUSTED GUITARISTS' GALA DINNER, Viareggio nov.19th: We had some bad missings this time too, but the old Team gather anyway, and we finally manage to hold new fellows. :)
THE FIESTA RED PRAWN
a.k.a. as the directory of TOP RESTAURANTS that featured the Holy Lodge host, with top courses
some shots from the previous meetings....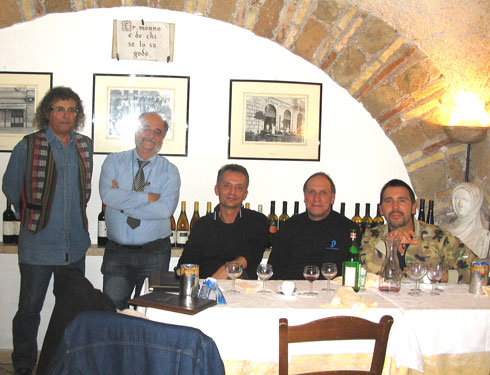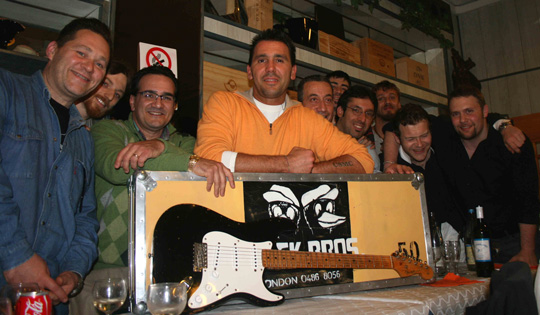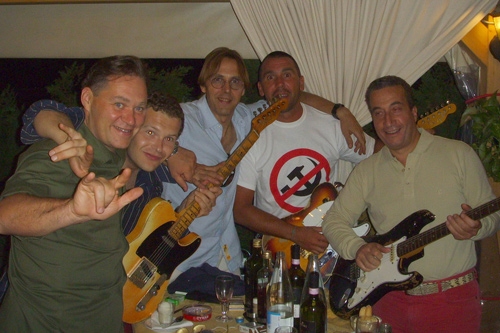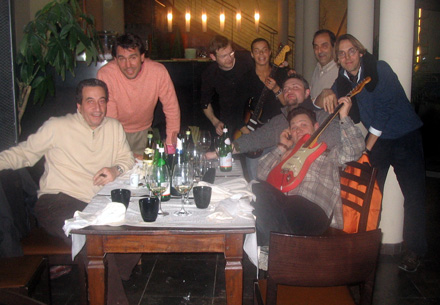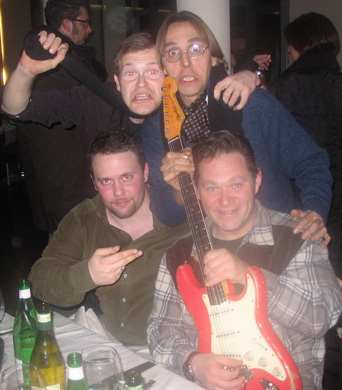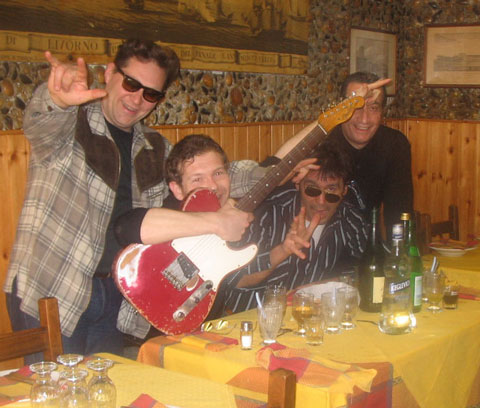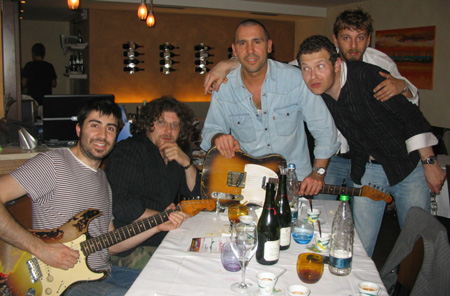 HOW TO BECOME A DISCIPLE OF THE HOLY SECRET BROTHERHOOD?
To hold the brotherhood, the former disciple needs to demonstrate the strictly compliance to the Lodge's rules and goals.
• - The Lodge is on top of everything: mostly over wives, girlfriends, and/or mums which need to take apart of it. When the Lodge calls reply is priority, and the felony is punished with ousting. No kidding we'll kick ass!

• - The disciple gotta make the Lodge's goals his meaning of life: job, loves, and everyday's life are completely affected by the Lodge's rules and expectations. E.g. to hold a rated pin-up calendar on the wall, a Guitar Club or Vintage Guitar Magazine calendar nearby is needed.

• - Lodge's rules check is due to all the disciples. The disciple who doesn't follow the rules will be pursued with hard punishments, e.g. to pay dinner to everybody.

• - Lodge's brotherhood is for lifetime. But the title could not get, as guitars, inherited.
WAR SCREAM OF THE EXAUSTED GUITARISTS:
DIOOOBBBBONOOOOOOO!!!
(Sorry: no translation available you gotta learn in the way it is!)